Welcome to SeatPlenary.com – the ultimate online resource for all things seat-related. From luxurious auto seats to innovative office chairs, my name is Evander Mac, and together with my team, we are your vehicle seat experts. Our comprehensive reviews are a result of our extensive experience, rigorous research, and the dedication to help you make the best decisions. Here's an overview of our review guidelines:
Comprehensive User Review Analysis
Our first step in delivering a trustworthy review is to meticulously go through a vast array of user reviews. We believe that real-life experiences are invaluable and can provide insights that laboratory tests or manufacturer claims can't. By analyzing these reviews, we can paint a realistic picture of a seat's performance, durability, and overall value.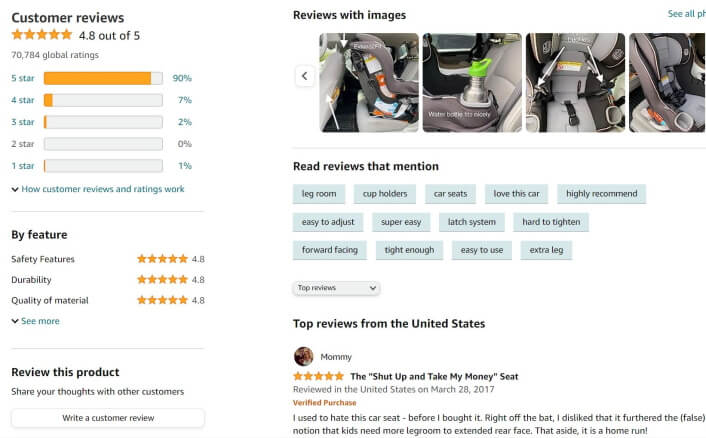 Brand History and Product Line Exploration
To provide you with a well-rounded understanding of the product, we also delve deep into the brand's history and their entire product line. Knowing the roots of the company and how they have evolved over the years often reveals their commitment to quality and innovation. Additionally, studying their product lines enables us to understand where each seat fits into their strategy, providing you with more context about your potential purchase.
All-Encompassing Scenario Testing
Each seat review at SeatPlenary.com takes into account every conceivable situation and configuration. This involves considering various factors such as vehicle type, user profile, usage frequency, environmental conditions, and much more. By doing this, we ensure our reviews are relevant for as many users as possible, helping you find the perfect seat for your unique needs.
Pricing and Positioning Evaluation
We are aware that the cost of a seat and its perceived value in the market significantly influence your buying decisions. We, therefore, take time to analyze the product's pricing and positioning strategy, enabling us to assess its worth relative to its competitors. We believe in transparency and will always share our understanding of a seat's market value in our reviews.
Valuing Your Feedback
We know that our readers are also experts in their rights and we deeply value your opinions. Your feedback plays a crucial role in shaping our reviews and recommendations. If you've had a first-hand experience with a product we've reviewed, we encourage you to share your insights with us and our community.
In-Depth Research is a Must
We're committed to providing only the most reliable information. Every piece of content that goes up on SeatPlenary.com has been rigorously researched and fact-checked. We believe in the importance of taking the time to understand each product in-depth before we put our pen to paper.
No Sponsorship Bias
Here at SeatPlenary.com, we pride ourselves on our independence and impartiality. We don't accept sponsorship fees from manufacturers, which allows us to remain unbiased in our reviews. Our mission is to provide genuine, impartial advice that truly serves the best interests of our readers.
At SeatPlenary.com, you can trust that our reviews are the result of careful analysis, thorough research, and a genuine passion for bringing you the most accurate and beneficial information about all things 'seat.' We appreciate you choosing us as your seat experts and look forward to guiding you through your next purchase.